Disclaimer: This is all Cyneric's fault!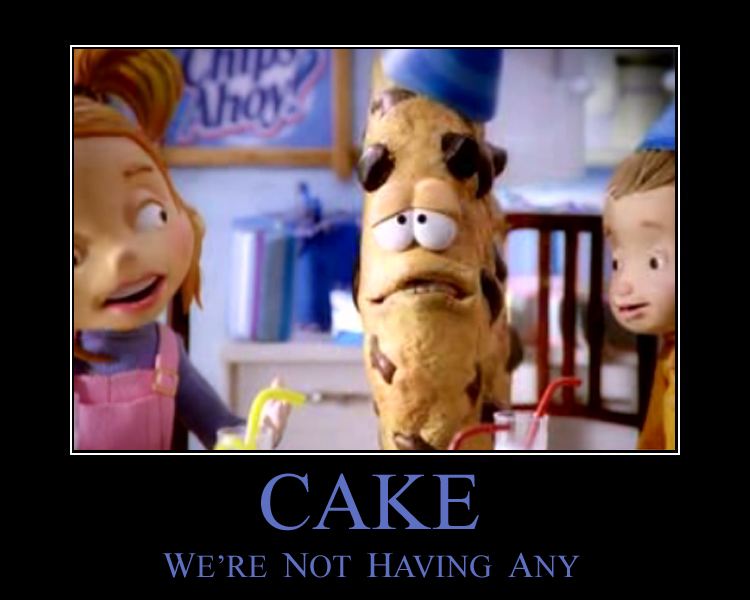 Salvaenus




Posts

: 308


Join date

: 2010-03-17



I don't have pictures to share. I do, however, have something more evil by far. You see, I intend to convert all I know to having those wobbly boomkin bottoms by sneakily introducing everyone I know to this recipe. A recipe that means you can whip up chocolate cake in even the shortest of raid breaks.....

We use melted butter in ours, rather than oil, and chocolate chips is the way to go.

Ingredients

* 4 tbs / 45 gms self raising flour
* 4 tbs / 55gms caster sugar
* 2 tbs / 17gms cocoa powder
* 1 egg
* 3 tbs / 43 mls milk
* 3 tbs / 25 mls sunflower oil
* 3 tablespoons chocolate chips (optional)
* A small dash of vanilla extract
* 1 large coffee mug

Method

1. Add dry ingredients to the mug, and mix well.
2. Add the egg and mix thoroughly
3. Add the milk and oil - mix well (don't forget the corners / edges of the mug).
4. Add the chocolate chips (if using) and vanilla extract, and mix again
5. Put your mug in the microwave and cook for 3 minutes (in a 1000 watt microwave).
6. The cake will rise above the top of the mug, but don't worry it's supposed to!
7. Allow to cool a little, tip out onto a plate.

EAT and enjoy - this can serve two - it's a huge portion for one! (Edit: Why would you want to share?!)
As Alquiel says, we use melted butter - it tastes much better than the oil. You can chuck the butter in first, give it a couple os second in the microwave to melt it, and then add all the rest of the dry and wet ingredients as they come to hand. Just make sure you give it a very vigourous fork whisking for a few seconds!

We had this wonderful raid break in one of the Lotro end instances, where we had five minutes. Other people made tea, popped to the loo. We made chocolate cake, and then delighted in telling everyone else.

Colt

Officer




Posts

: 443


Join date

: 2009-10-10


Age

: 52



Redswan wrote:
* 4 tbs / 55gms caster sugar
uhm does this mean melee can't have caek
or does one have to grind sweet little casters into said sugar?

Salvaenus




Posts

: 308


Join date

: 2010-03-17



I forgot to mention we liked cake in answering a post somewhere.

I must be punished. I will force myself to make this

http://www.nigella.com/recipe/recipe_detail.aspx?rid=214

and add some ras al hanout to it.

(http://en.wikipedia.org/wiki/Ras_el_hanout)

_________________
The world is a mess and I just...need to rule it.
From this week's "Sunday Sweets" on Cake Wrecks:
---
Permissions in this forum:
You
cannot
reply to topics in this forum